We try to live it cool, for the most part, but for those times when the weather gods don't make it quite easy, we have cashmere. Late evenings are meant for living it up but when it does get chilly you may just find the right way to call your day a wrap.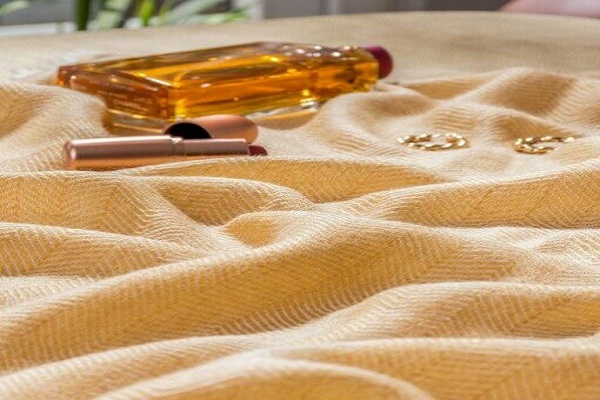 Why do you need a cashmere scarf? The obvious answer here is, "Just Because". This wonderful fabric needs no introduction and it is perhaps the best addition you can make to your wardrobe. If you are still looking to be convinced before picking out a cashmere scarf online, read on: 
Keeping Warm
There are times when warmth comes from laughter, conversations, food, and friends. And then there are times when we seek comfort in the oh-so-soft luxury of cashmere. While known for its beauty and splendour, cashmere is essentially natural wool, the finest kind, but wool nonetheless. A cashmere scarf is the perfect pick when it comes to keeping you warm and comfortable without the need for covering up your outfit.
In Step With Fashion
When your wardrobe is Insta-worthy, why not your scarves? There is a reason cashmere is high on the choice list of the fashion friendly folks across the world. A cashmere scarf can be just as glamorous as it is functional. Where else can we find such a perfect blend of beauty and brilliance? Knot it around your neck or draw it up around your shoulder – whatever you do, shine the spotlight on your outfit with cashmere.
The All-Natural Way
We sip green tea, have your organic veggies, live a natural life. Cashmere fits into the grand scheme of our lifestyle perfectly. The fine and soft cashmere fibre comes from the cashmere goats indigenous to the high reaches of the Himalayan mountain range. That these are as soft as the clouds atop these high mountains is as comforting as the fact that the material is hypoallergenic and environment friendly.                 
Personality Perfect
For ages, fashion designers have marvelled at the versatility of cashmere. Now you can too. Pick the perfect cashmere scarf to reflect your mood, personality, and time of day. These naturally eloquent scarves come in colours that reflect how effortlessly chic you are. What's more is that they are the true testimony of your love of the finer things in life.
Effortless Splendour  
Cashmere redefines effortlessness. Plush, luxurious, elegant does not translate into expensive. Your cashmere scarf can be low maintenance with the use of mild detergents and gentle care. What's more is that, unlike popular opinion, you need not quite break your bank to buy a fabulous cashmere scarf. You can pick out some of the most luxurious and breathtakingly beautiful cashmere scarves at never-before-seen prices from online stores like the Lemonade.    
Cashmere scarves do to you what luxury blankets do to your home. They keep you warm, beautiful, and looking positively gorgeous. Now it's time to get back to "Just Because" and grab that stunning cashmere scarf you've been eyeing.